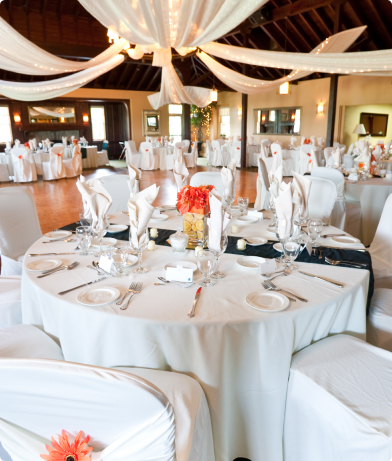 Elite Laundry is your one-stop shop for cleaning banquet linens. We specialize in treating all types of fabrics, from polyester to satin to velvet. We also process various items, from tablecloths and runners to chair covers and drapes.
Whether you're an event rental company, venue, or caterer, we have the experience and expertise to provide high-quality service. We take care of your delicate fabrics as if they were our own. Trust us with your most precious items - they're in good hands.
Elite Laundry specializes in the following linens:
Accordians
Bling
Crush
Dupioni silk
Faux burlap
Irridescent
Organza
Panama
Petal
Pintuck
Polyester
Rosettes
Satin
Sequin
Valour
Velvet
We process these items on a regular basis:
Aisle Runners
Chair Covers
Chiffon Wraps
Cocktail Tablecloths
Couch Covers
Drapes
Napkins
Spandex Chair Covers
Table Runners
Tablecloths and Overlays
If you have fabric not listed, call us at 1(757)328-4145 to see if your linen is something we can process for you!
Contact us today to learn more about our commercial laundry services. We look forward to working with you!